Hi everyone i hope you all had a great christmas. i know i did, it was very tireing but good.
I made these just before christmas and thought i would give them to you :)
I hope everyone has a great New Year have a few drinks for me as i can't drink this year as i'm pregnant lol.
I hope you like them and find a good use for them,
They are made using my New Year Kit which can be purchased from
Here
and
Here
.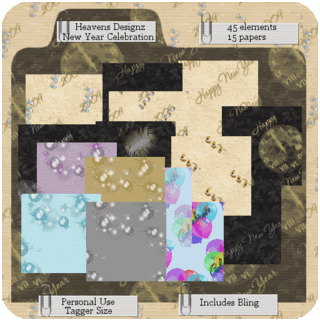 To download the quickpages simply click on the preview :)