Choooo Choooooo, the Treasured Scraps Blog Train has left the Station.

Once again the designers of Treasured Scraps have banded together to bring you another blog train. Since last year's Kiss of Winter was such a big success - we're proud to bring you Kiss of Winter 2.
As you visit each blog you will pick up another portion by an amazing designer. Please note that all portions are tagger sized. Mine are full size oooops.
Don't forget to stop off at all the stops on the blog train to collect all the wintery goodies
I have made 2 lots of goodies for you.A mini kit and a pack of 2 full sized quickpages.
To download click on each preview.
I hope you like them and ty for stopping by.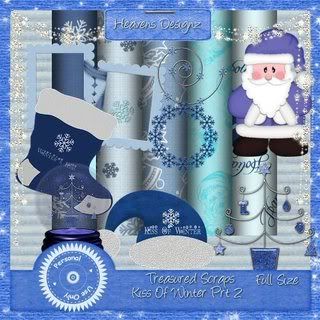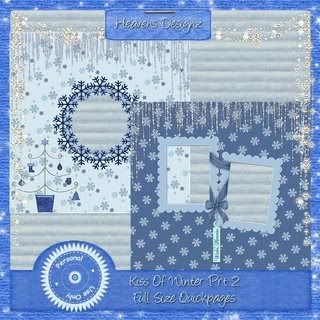 Treasured Scraps
Honored Scraps
Baby Cakes Scraps
Crazed Creations
DeBee Dezines
Heart of Essence
Heavens Designz
<- you are here
HezaScraps
Holy Scrap O'la
Laura's Designz
Schnegges Scraps
Scrappin with Lil Ole Me
Shells Scraps
Staceys Designs
Stargazer Musings
The Urban Fairy
Wench Designs