The designers of Treasured Scraps have been bitten by the LOVE BUG! Below you will find the blogs of all the inflicted designers. You will need to visit all of the blogs to see how each designer has been affected.
Here is my part of the colab i hope you like it..
to download simply click the preview :)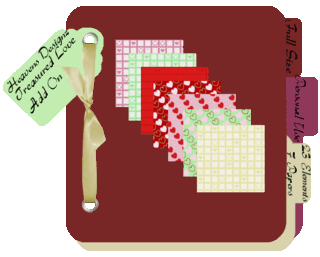 We really hope you enjoy the blog train as much as we have enjoyed putting it together for you!
Honored Scraps
WD Designz
Arty-Pharty
Baby V Dezign
Classie Creationz
Diva Designz
Enigmaz Dezinz
Heavens Designz
imps provisations
Katelynns Designs
KissedbyPix - Team Kissed
Loyal KD
Marianne's Creations
Scraps by CWD
Stacey's Designs
tammygirl0
Wench Designs
Witchy Scrap Dezignz
This Blog Train Freebie matches my Treasured Love kit,
which is available at
Treasured Scraps