Hi everyone i have been accepted into another store wooooohooooooo.
The store is called Whisprd Designz you can find the link to the right.
Honored Scraps is having a one day sale over at Treasured Scraps and i'm having a weekend 1 dollar sale..
to go to the store click on the ad :)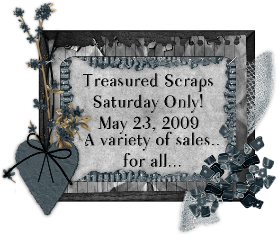 i am busy adding new stuff to the stores but as soon as i have slowed down a bit i will post a freebie for you all.
I hope everyone has a good weekend:)