Sorry i haven't been here for awhile after coming home from new york one thing or another has cropped up and i haven't felt in the mood to make stuff.
But i'm bk now and i have a few scripts up in TKO Scraps only.
Click the previews to take you to the product.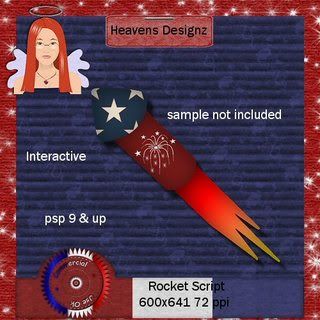 Here are the freebies made from my new scripts.Please read the terms of use included. i hope you like them
HD_CU_TS_Rocket.zip
HD_TS_Patriotic_Candle.zip
HD_4thJulyHat_TSfreebie.zip