Hi everyone
I have been really busy with RL and making new items for Treasured Scraps store.One of the things i have made and added to the store is a Breast Cancer Awareness Taggers size kit it has 11 papers and 40 elements.
The other item i have made is a breast Cancer Awareness Fairy.
There is a special offer on at the store for these 2 items
If you buy my BCA Tagger kit for $5.00 you will recieve my BCA Fairy worth $2.50 for free.If you would like to purchase this kit simply log in to the store or register if you don't have an account already add the BCA Taggers Kit and the BCA Fairy to your cart and put this coupon code HeavenBCA at the checkout and you will recieve the fairy for free.50% of the proceeds made will go to Cancer Research.
Click the kit preview to take you to the store..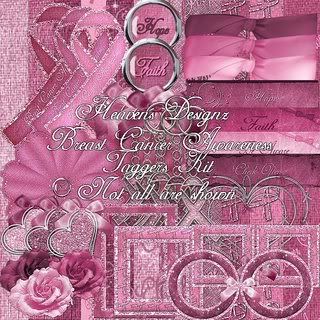 Bye for now off to make some freebies have a good week everyone :)